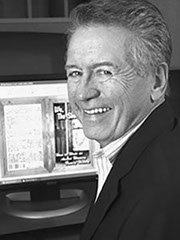 We, The Shamans, is an easy step by step "how to book" for the beginning writer.
Contains the basic elements for writing historical creative non-fiction.
We, The Shamans: How to write an award winning family history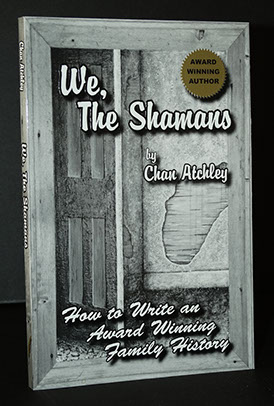 Genre: Self Help
Price: $12.95, Free Shipping in U.S.
Combo price with Soul of the Land: $35.95, Free Shipping in U.S.
Additional Information
Soft cover by Judith
118 pages, 5.5"x8.5" perfect bound
limited first edition
published November 2005
Autographed by both author and artist
Reviews!
"We, The Shamans gives the writer all the tools necessary to write a compelling family history!" Lee, Gutkind, University of Pittsburgh professor and the "godfather" of creative nonfiction.
"With characteristic wit, honesty and humor, Atchley creates confidence in the most hesitant of writers. He breaks down the process of writing a family history into such manageable parts that it ceases to be intimidating and is invigorating instead." Amy Peterson, Idaho State Journal.
"Use this straight forward book to tap your inner Shaman and possibly even win an award!" Elizabeth Laden, journalist, novelist, publisher of the Island Park News.