Publishing family history | Writing creative nonfiction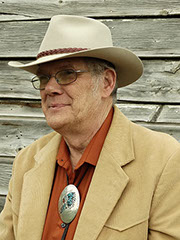 Author
Richard Jimenez
2016
Much of Richard's life has been spent collecting antiques.
In 2005, he began organizing the stories and pictures in a 3-ring binder.
In 20ll, he finally dared act upon what had been a dream.
Idaho Gambling: The evolution - legal and illegal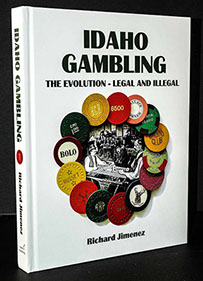 Type: Historical Reference
Genre: Nonfiction
Price: $99.95, Free Shipping in U.S.
Fewer than 300 left in inventory.
Additional Information
A "must have" book for any collector or Idaho history buff.
Hard case cover by Judith
304 pages, 8.5"x11.0", full color book
Over 1,000 photos of towns, businesses and hundreds of vintage poker chips.
First Edition run limited to just 528 books
published November 2016
All books autographed/dated by author
Reviews
"A fascinating trip though Idaho gambling with pictures that bring the history to life. Very well done and a must have." Richard Hanson, author, Idaho Tokens.
"What a great book! I find the author's work compelling, enjoyable, fascinating and easy read. This book is a must have for any collector of Idaho history, tokens or chips. "Hollis Pincock, author of Idaho Tokens for Collectors.