Publishing family history | Writing creative nonfiction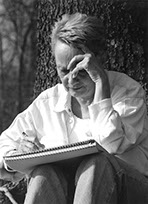 Judith Atchley
Professional Artist
Professionally trained and fully experienced:
East coast raised and educated, artist Judith Atchley, is a key member of the Aspen'd Publishing team.
Judith has paintings and photographs in numerous private collections worldwide as well as in the permanent collection of many art galleries.
Judith has the unique ability to capture the essence of the story in a single work of art.
When looking for places to cut the cost of publishing a book, do not settle for mediocrity. A well designed cover is important.
Good covers increase sales!
Good covers beckon to the reader, "pick me up."
Good covers are visible from a distance.
Good covers are easily read on electronic devices.
Do you like the designs of Judith's work on the following page? If so, why not give Judith a chance to design the cover of your next title.
Click Here for a free consultation.