Publishing family history | Writing creative nonfiction
The original graphic of The Soul of the Land is an abstract that conveys a special meaning to each person who studies it. And, each time they return to it, they discover new and interesting images. Images related to the hardships the brothers and their families endured to make a life in a wild, and unpredictable time.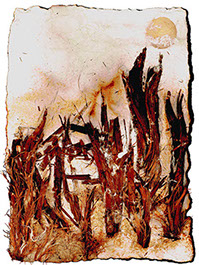 Limited number of Giclée, canvas and premium photo paper prints are available of all of Judith's covers.
To purchase prints or consult with Judith